For The Finest In Live Variety Music Since 1975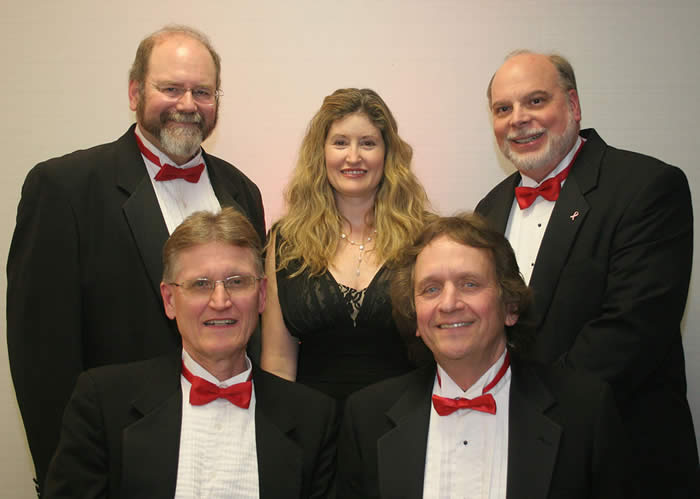 Spectrum

is:

(Left to right) Hal Brandenburg (Saxophone and vocals) , Ruth Stenger-Japzon - (Vocals & Keyboards) Steve Hummel - (Guitar, Vocals) Carroll Foltz - (Drums & Percussion ), Mike Heyser - (Keyboards & Vocals)

Click on the camera or the link below !

www.spectrumband.shutterfly.com
Spectrum is a top 40/variety band founded in Hagerstown, Maryland by Steve Hummel in 1975.
The band has performed through out the Maryland, Pennsylvania, West Virginia, and Virginia area at clubs, dance halls, private parties, weddings and community functions. Variety is the bands forte, as they perform all types of music from the 30's to current hits. Styles include: Pop, dance, country, Latin, Soul, R & B, Blues, and Standards. For more information call, write or e-mail Spectrum for all your entertainment needs!
Call (301) 797-9281 or click here For More details, such as availability of dates in 2010 & 2011 and a current schedule of performances !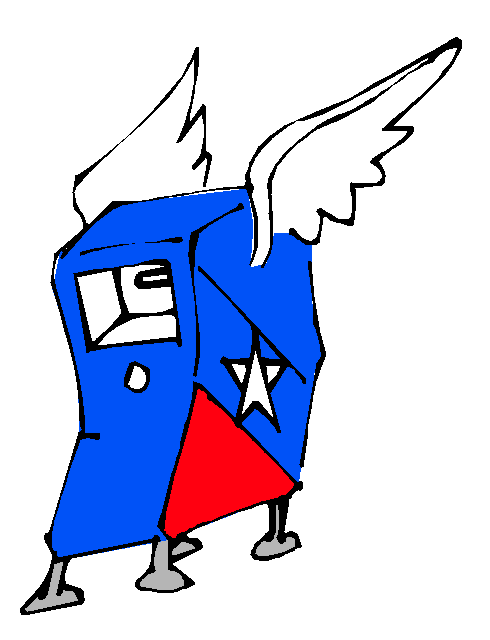 Band formed August 28, 1975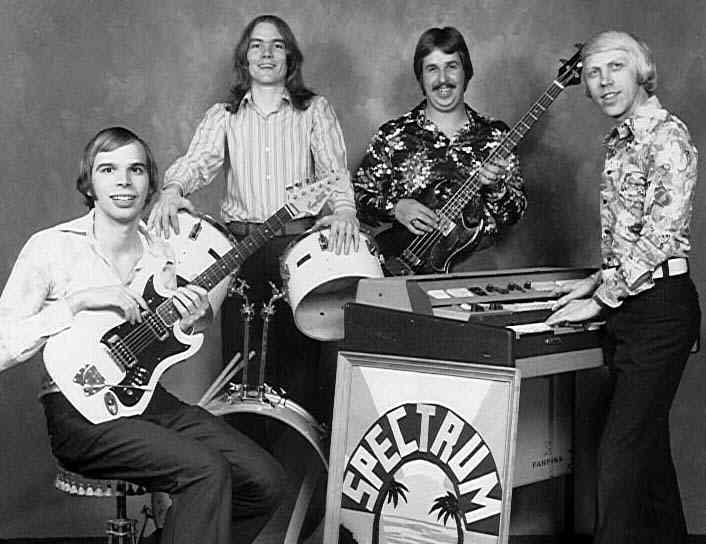 (Be sure to view our many other galleries for more pictures)

Those brave souls that went before us !

Charles "Bill Saunders (Bass guitar)-75-76

Larry Dundas (Drums)- 75-76

Jack Hull (Keyboards)- 75-86

Rick Yeakle (Drums)- 77-80

Denny Burke (Guitar)- 78-85

Dan Barnhart (Vocals)- 76-84

Betty Whipp-Snyder (Vocals)- 84-89

Ruth Stenger (Keyboard, Vocals) 84-94 (Ruth is back again as of August 2003 )

Duane Arch (Lighting, technical support)- 89-96

George Kann (Saxes, Vocals, Guitar)- 90-98

Rob Hovermale (Vocals, Keyboards, Trumpet)

Be sure to check our WEB PAGE regularly for our current schedule and other information about the band. We will keep it current. Please

E-Mail us your suggestions and comments !

Thanks to all of our friends and patrons that continue to follow us in the four-state area. You make our efforts worthwhile !