Member Profiles
Mike Heyser
(Percussion)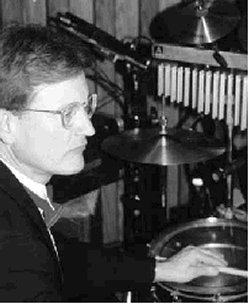 Carroll Foltz (Percussion)

Profession(s):
Retired buyer for Hagerstown Area Industrial Supply house - Foltz Manufacturing & Supply.
Currently works for Allied Barton - Security Provider for the Valley Mall.
Weekend musician since1969. Carroll has been with Spectrum since 1980
Interests:
Ice Skating (Figure/Hockey) - Hagerstown Ice Sports Complex - Former Board Member.
Listening to music and playing.
Stopping over at Steve's to check out all of the PC's that Steve's son Sean is working on. Interested in Computers, and computer programs.
Helping younger generations of musicians-Equipment manager for Williamsport Blue Band for 4 years. Helps annually at the Showcase of Marching Bands in October.
Musical Influences: Beatles, Friends and other musicians (Keith MacMichael, Rich Rippeon)
Family: Wife-Joyce, Son-Brian,(Graduate and was a Member of University of MD Marching Drumline) Daughter-Bethany,
2 cats-Dusty & Inky(Moron kitten)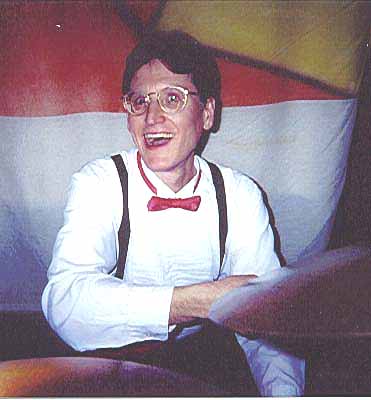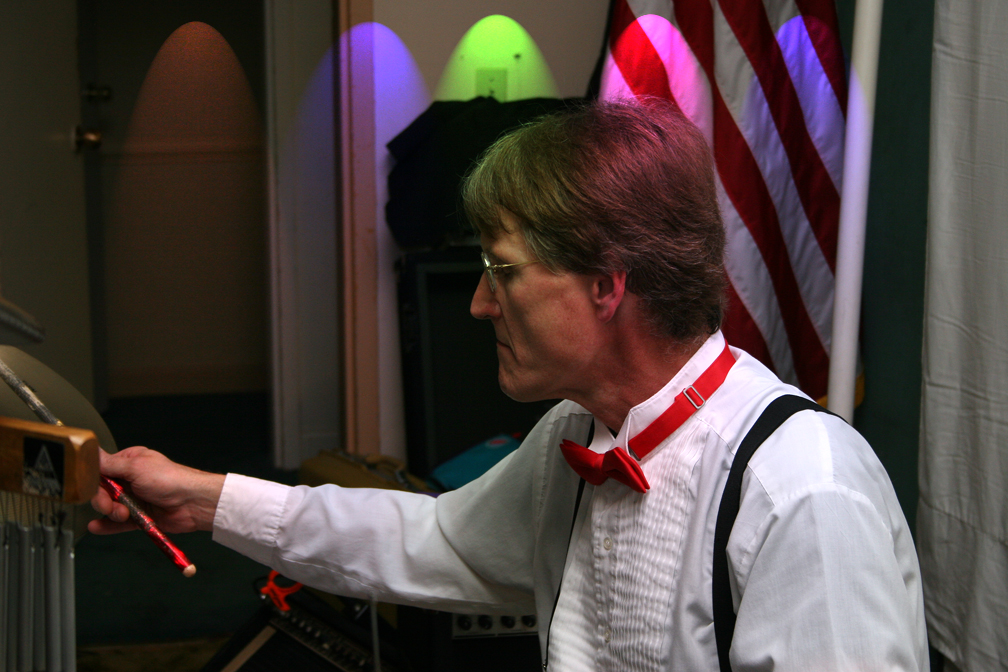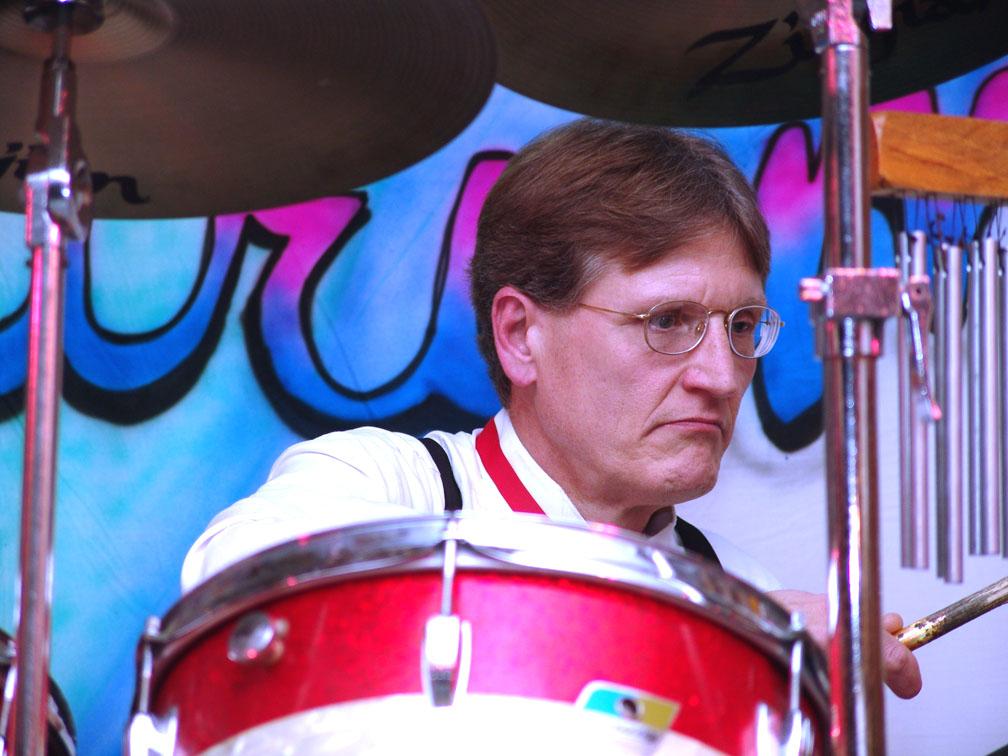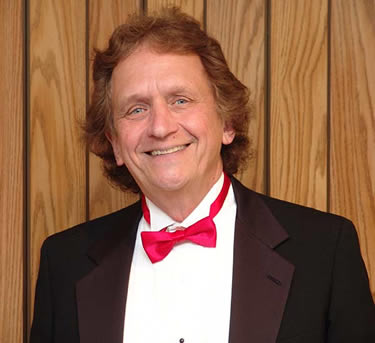 Mike Heyser (Keyboards, Vocals )
Profession :
Mike lives in Hagerstown and travels each day up I-81 to his job with the Carlisle Pennsylvania government.
Mike has played keyboards & sang off and on since 1969, primarily in weekend bands. In the mid-seventies, Mike and Larry Stevens, currently bassist for the tri-state band "Chubby" formed the band Apple Honey. Together with other bandmates they played music for a living traveling throughout the midwest and northeast into the early 80's. Being away from playing for a few years, Mike jumped at the opportunity in early 2014 when offered a position with Spectrum.
Family :
His son, Brooks lives in Frederick and daughter Wendy resides in Virginia Beach.
Mike has been an avid Baltimore Orioles fan since he was 4 or 5 years old.
Interests :
He is passionate about live theater and has performed in numerous shows at the Washington County Playhouse Dinner Theater. He has also been a cast member for the Western Maryland City Ballet Company's production of the "Nutcracker" at the Maryland Theater for several years.
Musical Influences :
The Beatles, Bruce Hornsby, Alan Mason, and little-known band, Eddie From Ohio
(Guitar, Vocals)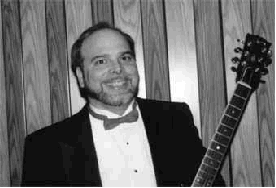 Steve Hummel (Guitar, Vocals)
Steve Founded the band Spectrum in August 1975
Profession:
q Senior Vice President - Retail Banking Operations & Compliance at The Columbia Bank, Hagerstown Trust Division, a Community Bank in Washington County. Started career at Hagerstown Trust Company in 1975.
q 1993 Graduate of University of Maryland School of Banking, Sponsored by the Maryland Bankers Association.
q Past President of the Blue Ridge Chapter of the Bank Administration Institute. Served a total of 10 years as an Officer of the Local Chapter.
q Currently serves or served on the following non-profit organizations:
Barbara Ingram School for the Arts Foundation - Treasurer
Discovery Station at Hagerstown - Vice President
St. Mary's Parish Finance Committee - Chairperson
MedSource Community Services

Chairman of the Budget Advocacy Committee, Washington County Board of Education.

Served 2 terms as Chairman of the Board Horizon Goodwill Industries - Hagerstown.

Has been a Board Officer/Member of

Horizon

Goodwill Industries since 1985.

Currently on the Conference of Advisors.
Past Member of St. Mary's Parish School Board.

Past President of the St. Mary's Home-School Association.
Past Board Member & Officer of Local 770, American Federation of Musicians.
Previously appointed by overnor Ehrlich to the Board of The Potomac Center - Hagerstown, MD
ast Board Officer of Local 770, American Federation of Musicians

Interests:

Music - All types and styles.

Enjoys being involved with Home Improvement projects.

Enjoys buying and selling vintage musical equipment on EBay

Musical Influences:

B.B. King, Charlie Gracie, Buddy Holly, Glen Campbell, 50's & 60ís Rock and Roll and R&B.

Family:

Wife - Debbie married since 1973.

Children - Daughter, Stephanie and Son-In-Law, Rob were married in 2006. They have two daughters Sophia and Isabella.

Son, Sean and Daughter-In-Law, Stephanie were married in 2010. Have one son, Andrew.

Canine Children - 4 Cocker Spaniels, Missy, Abby , Penni and Nikki.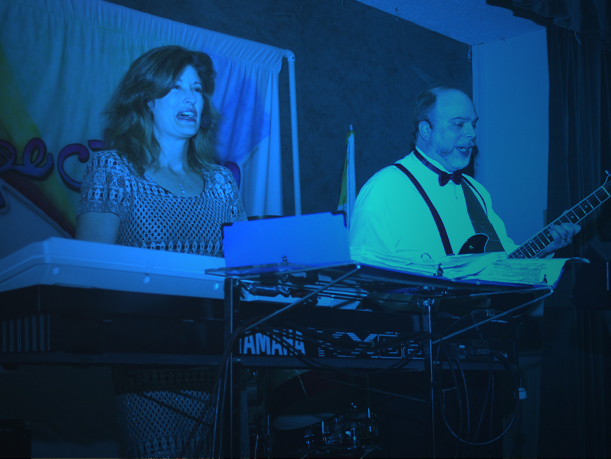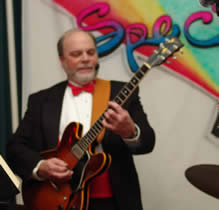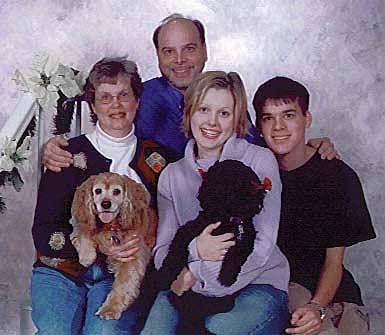 (Saxophones/Vocals)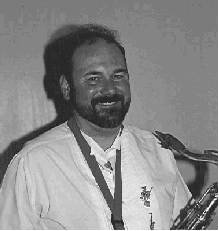 Hal Brandenburg (Saxophones/Vocals)

Profession: Hal is a CPA currently the Chief Financial Officer (CFO) for MedSource Community Services. MedSource Community Services, Inc., provides several residential models to meet the residential needs of individuals with intellectual disabilities. MedSource operates with the vision that each individual has the right to choice and to individually direct their lives, personal goals and determine their outcomes. As a related sideline, he prepares income tax returns. He is also the owner of Halís Antiques and Collectibles, a business that sells dead peopleís stuff over the Internet and in antique malls.

Interests: Hal is an avid collector of pig banks, royalty memorabilia, music memorabilia, and rock and soul records. He is a member of the American Institute of Certified Public Accountants and the Maryland Association of Certified Public Accountants. His passions include off-beat movies and bands, Belgian beers, and exceptional food.

Musical influences: 50's, 60's and 70's soul, rock, and pop in general; 70's British underground; classical. Favorites include the Velvet Underground, Kate Bush, the Residents, Ĺ Japanese, Rupert Holmes, Tori Amos, Charles Ives, Debussy, Ludwig Von Beethoven, Sparks, and Roxy Music.

Experience: The possessor of a degree in music education from Shepherd College where he was named Outstanding Student in Music Education and a MacMurran Scholar, Hal has played with numerous organizations in the area.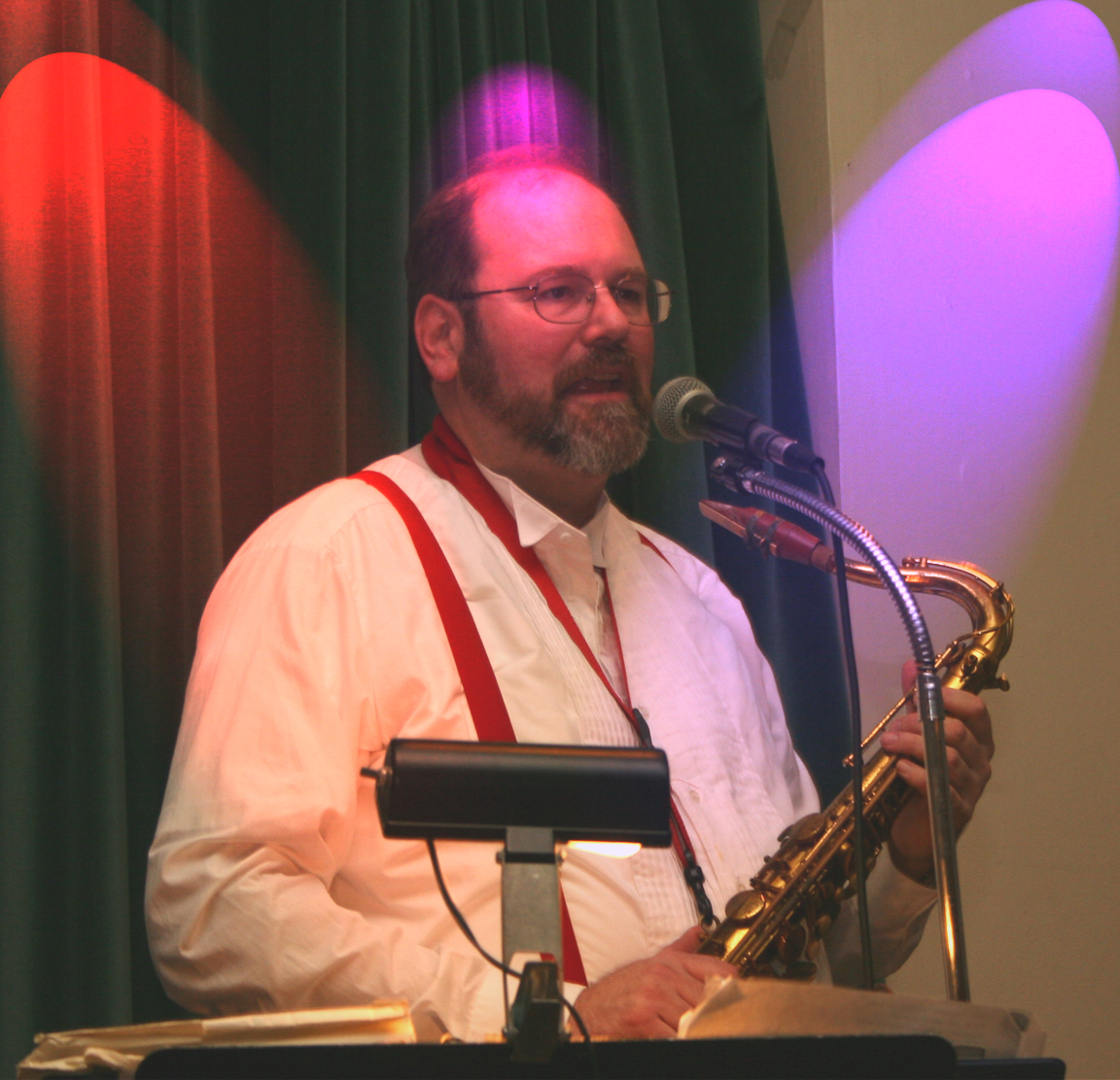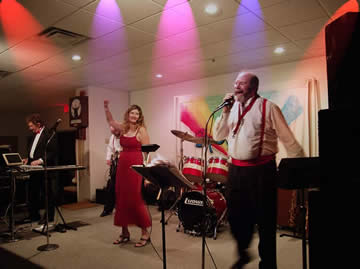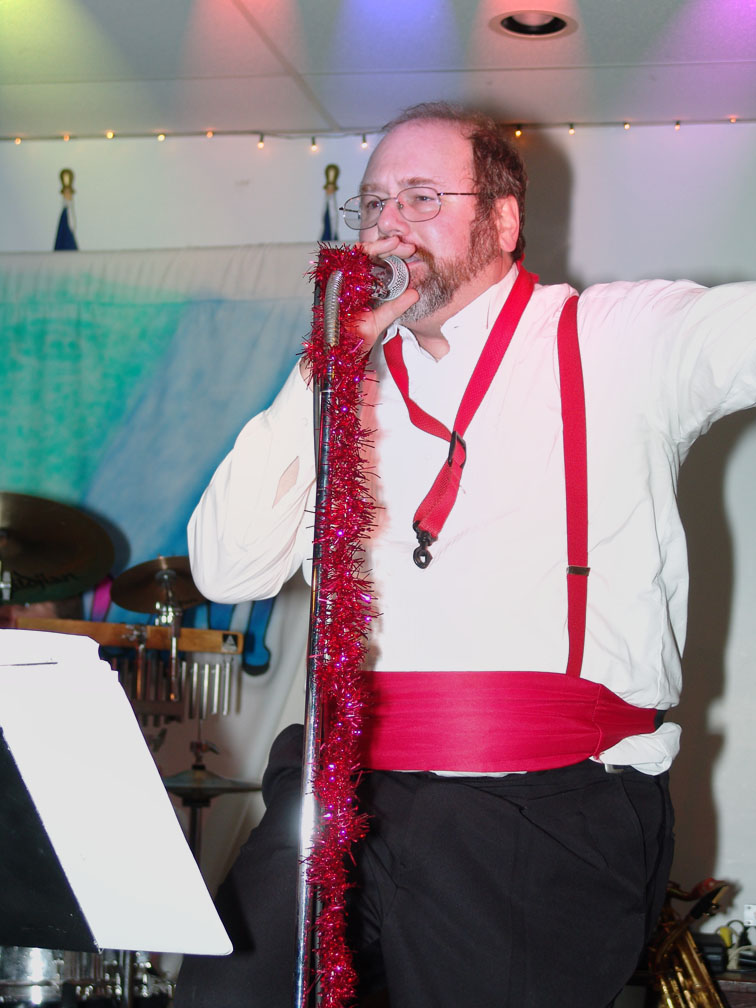 (Vocals & Keyboards)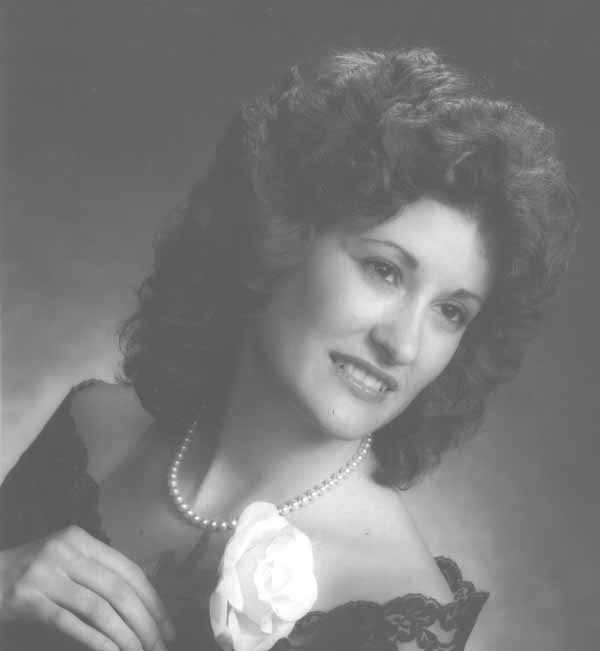 Ruth Stenger-Japzon, graduated from Shenandoah Conservatory of Music at Shenandoah University with a degree in Voice Performance and Piano Pedagogy where she studied voice under Donna Gullstrand and piano under Eugenia Evans. After touring the Mid-West performing with a showband, Ms. Stenger earned her certification for education along with a Masters Equivalency. She taught at Clear Spring Middle School from 1987-1996 and then again from 2001 to 2006. Performance is her first love in music and she became part of

SPECTRUM in 1984, where singing and stylizing jazz songs is her favorite musical style. She is very pleased to be back performing with SPECTRUM. The variety of music played and quality of the other musicians in the band makes it a special pleasure.

Ruth is Director of Music for St. Andrew Presbyterian Church in Williamsport, Maryland and occasionally has time to compose music for the Adult and Childrenís choirs there. Ms. Stenger also maintains a small piano studio of nine students. Inspiring her private students, church choirs, and Clear Spring Middle School music students to be the best they can be is a goal she hopes to achieve each time she teaches. The gift of music is a very special blessing; itís meant to be shared joyously through performance and instruction. Ms. Stenger gratefully acknowledges her musical mentor and beloved friend, Jean Gilbert Walker, A.R.A.M., as having a profound influence upon her musicianship and musical teaching.

Ruthy has been married to Francisco Japzon since 1995 and she has two pets at home. Rosie-dog and Lilli-Belle Cat have great fun being catered to, although they too, have to stand in line for some time and attention! Life is too busy, but it all revolves around the love of music.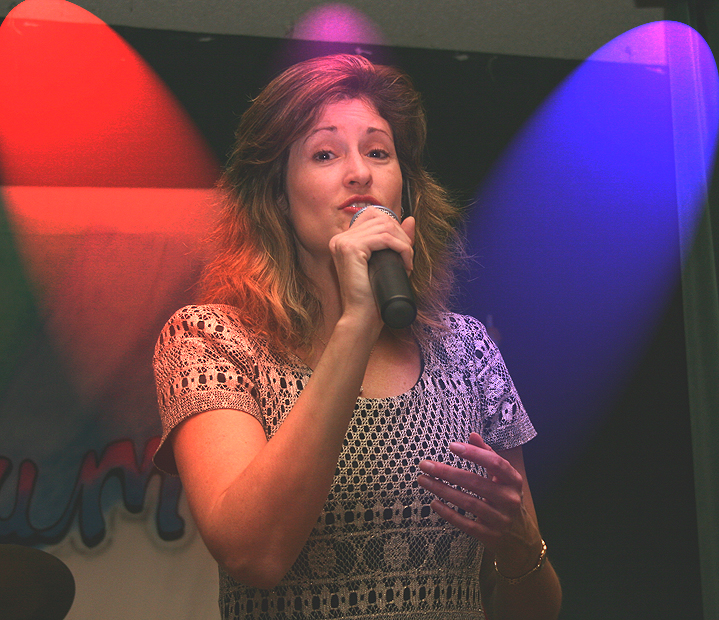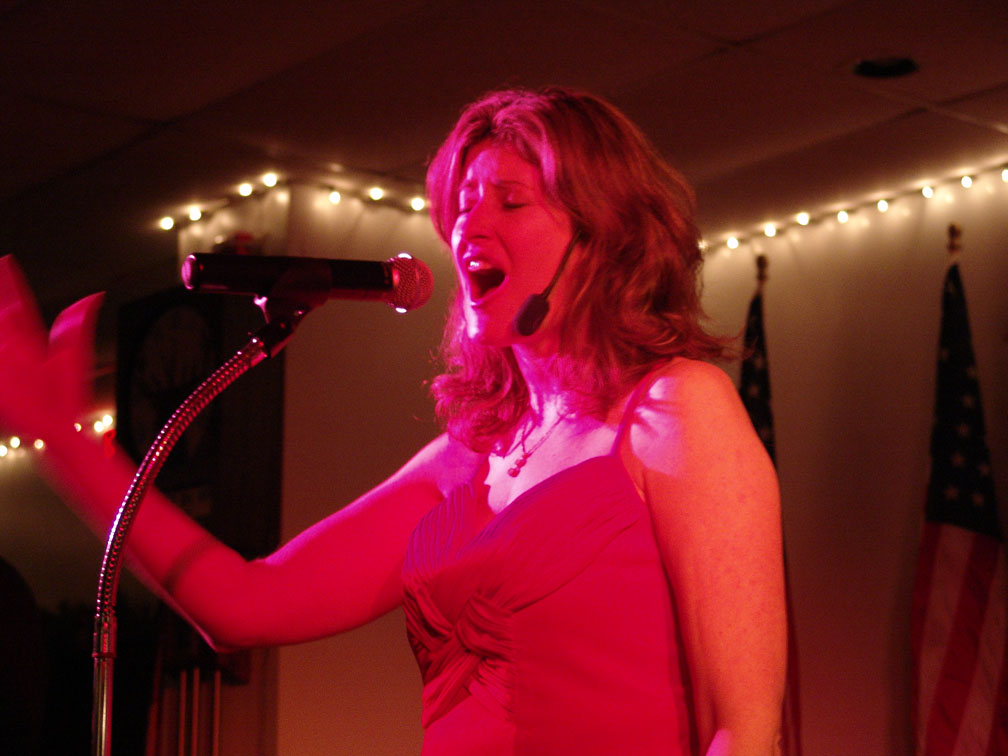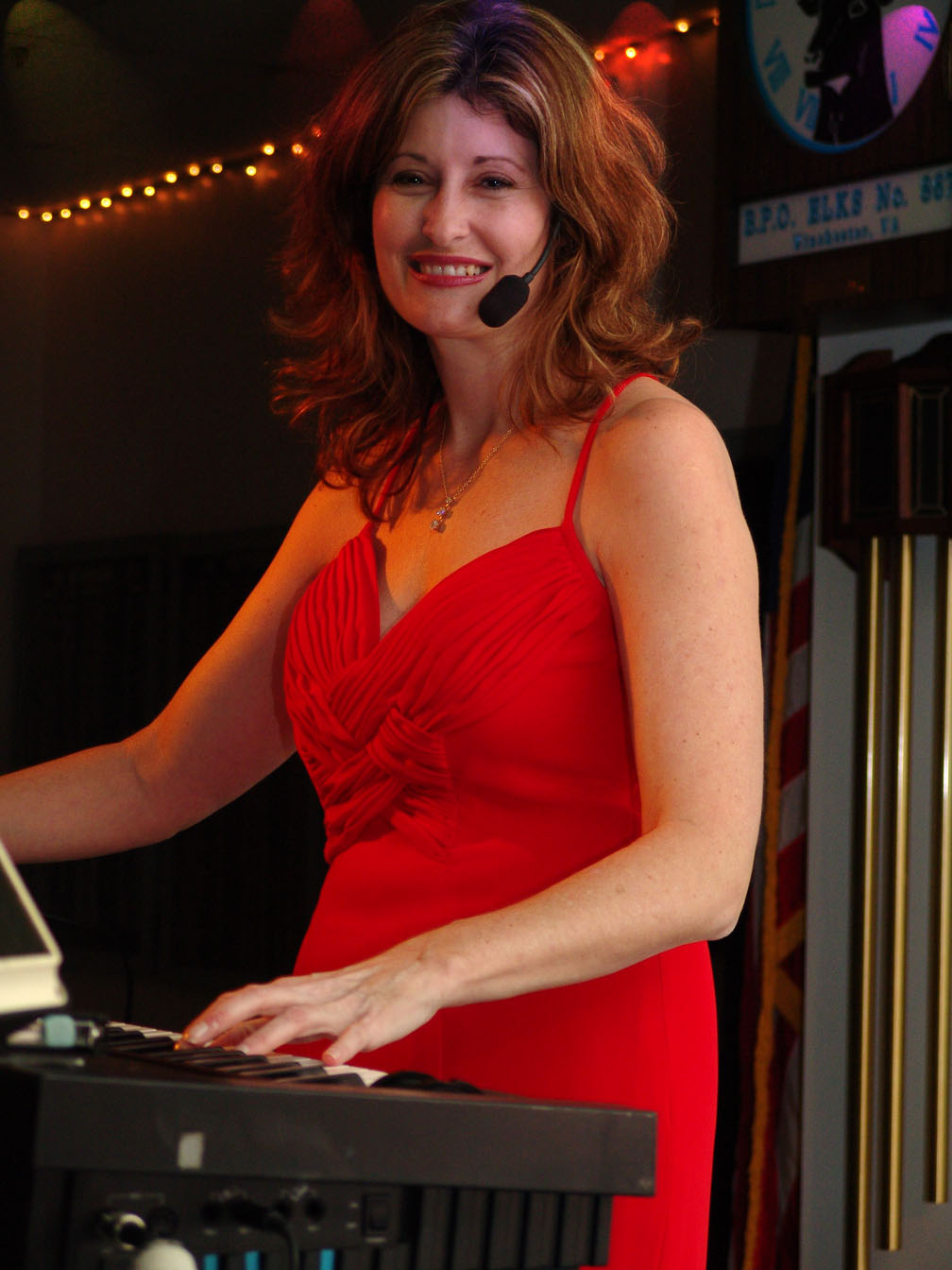 Even with her very busy schedule, has time to devote to another passion; her on-line store & website. Be sure to check out Ruth's Web Site for the latest and greatest in exclusive kitchen items.....